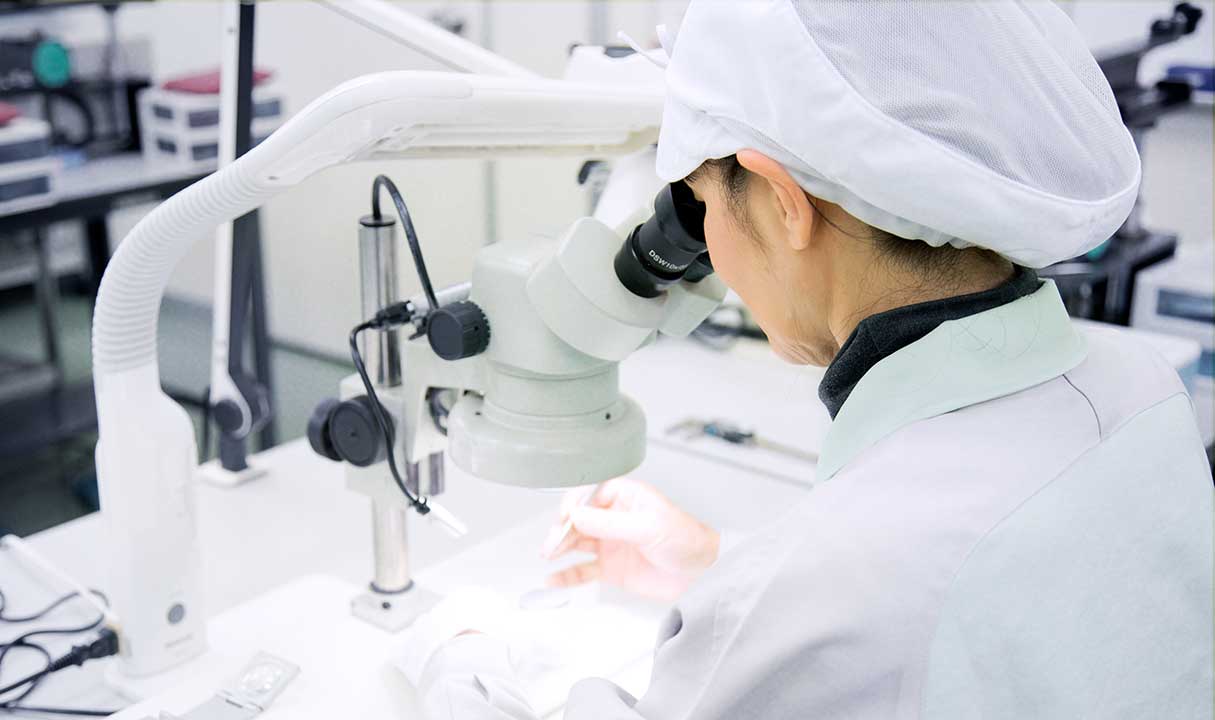 Our approach.
People often ask us what Fuji Seiko stands for. Our answer is simple: Uncompromising quality and all-encompassing precision. When you start there, you'd be amazed at the places you can go. 
Start with the best materials.
Medical-quality tubing starts with raw materials. Working with Fuji Seiko means direct access to our knowledge, supplier relationships, and infrastructure around stainless steel and high-performance alloys. From metallurgy and engineering to precision fabrication and inspection technology and systems. We are also innovating constantly, pouring optimized 304 and 316 stainless steel melts, as well as custom and high performance alloys.
Partner together to make something greater. 
The medical industry requires innovation. We thrive off of partnering with the leading minds in the medical industry. Addressing their most challenging problems and pressing issues. Then collaborating to deliver innovative solutions that make a real impact.

Continue to evolve.
Fuji Seiko is the world leader for precision-engineered medical tubing not only for small batches but for the largest production runs required by any global manufacturer. We will continue to benchmark and set standards for the industry by investing in our people, manufacturing technology, and supply chain systems to ensure you get a product that sets the industry standard. 
Learn how our commitment to quality manifests in everything we do. 
Download Quality Policy Download ISO 9001 Cert  Download ISO 13485 Cert